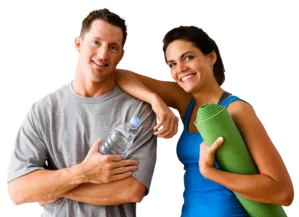 Proper spinal function is essential for peak performance at work or play. Whether you are a competitive athlete or a weekend warrior, SpinalCare Physical Medicine offers treatment programs that can help you. Many sports-related injuries involve the spine. Problems can start in the spine and affect the extremities of your body. Likewise, an issue can begin with an extremity, like a knee or an ankle, but over time it can cause spine issues and pain due to compensation.
Spinal injuries can restrict range of motion, reduce strength, slow reflexes, shorten endurance and decrease performance. Chiropractic care for these types of injuries has become increasingly popular. Olympic trainers and competitive athletes are employing chiropractic medicine because they see results. Regular chiropractic check-ups and maintenance care can make a healthy body stronger and less susceptible to injury, while chiropractic care can lead to faster and more complete healing of a damaged or injured body.
Chiropractic for Youth and Children
Sports injuries among young children are often ignored as "growing pains." Ignoring the warning signs of damage to young bodies can lead to further complications in the years to come. Young athletes' bones have growth plates and must be treated carefully to prevent long-term damage. During growth spurts, young athletes are susceptible to unique injuries and conditions that our team is trained to handle. Regular chiropractic checkups can help avoid problems seen later in adults.