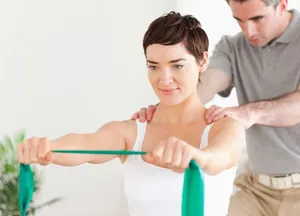 Chiropractic care was developed over a century ago and remains one of the best approaches to problems with the skeletal and nervous systems. It employs a drug and surgery free approach to achieving optimal health for patients.
The main focus of chiropractic medicine and therapy is the relationship between the skeleton (with particular focus on the spine) to the nervous system which runs through it. It is intended not only for the spine but also for the care and rehabilitation of the whole body.
Our skilled chiropractors use different diagnostic methods to determine your condition with a special focus on bone and spinal structure. Then using our spinal manipulation techniques, coupled with scientifically developed manual therapy, we help relieve your pain and help your body heal itself naturally.